Accessories for Your Vehicle
Features & Highlights
Why you should buy this product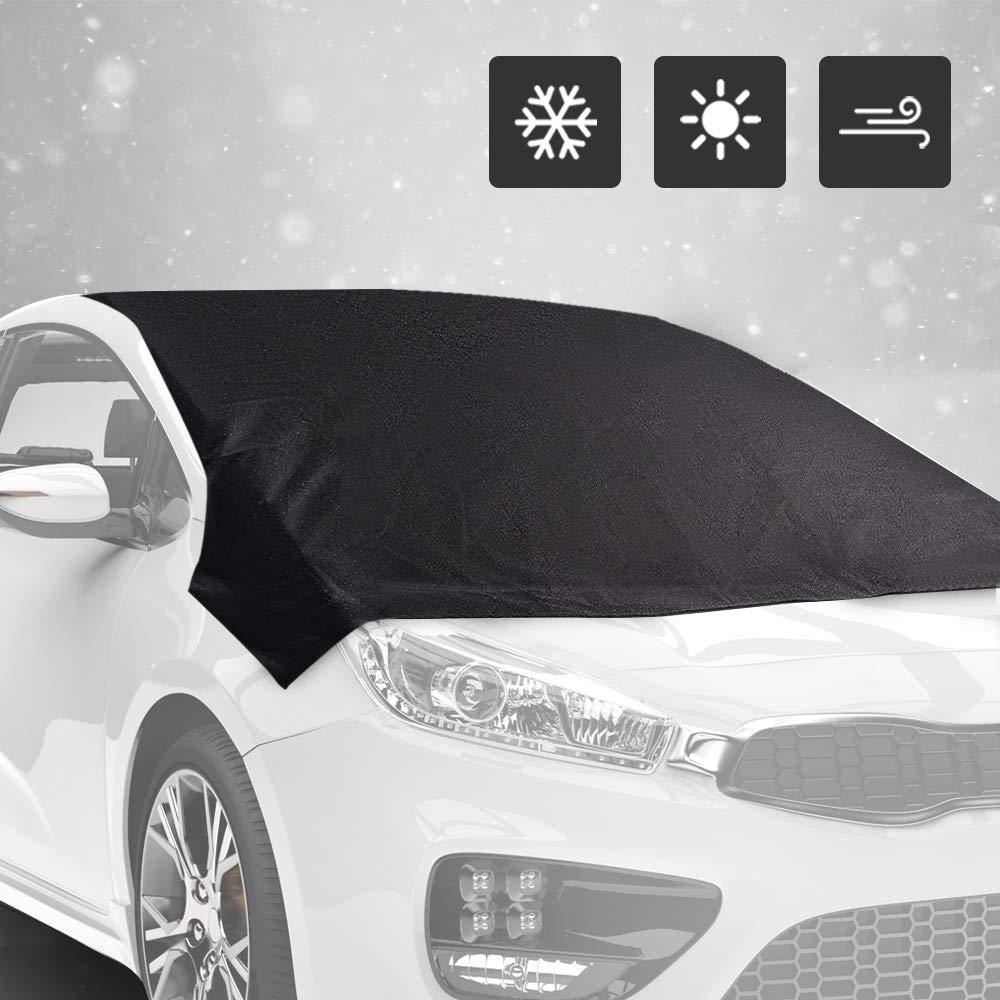 Magnetic Windshield Snow Cover - Ice Sun Frost and Wind Proof in All Weather, Fits for Most Vehicles, Comes With Storage Pouch
Shelter windshields from ice, frost, tree sap and bird droppings with this heavy duty cover; and keep interiors cooler in summer! Built-in magnets ensure a snug, non-slip fit for front or rear windshield. Comes with storage bag.
NO MORE SCRAPING - The Weather Shield car windshield cover keeps snow, ice, and frost off your windshield to save you valuable time and energy on those chilly mornings. Just peel off the auto windshield cover, shake off the ice, and drive away in no time.
MAGNETIC WEATHER LOCK - Four pieces of elastic with hooks can be fixed on the wheel, reducing wind blowing effectively.
PREMIUM QUALITY POLYESTER FABRIC - We made our windshield guard from a thick, heavy duty, durable material to keep it from moving around, blowing away or tearing
SIMPLE AND SECURE ATTACHMENT - It takes just a couple of minutes to unfold your Mak Tools car windshield cover across your front windshield.
USE ALL YEAR ROUND - Don't limit the frost guard windshield cover to just the winter. Use it during spring to keep pollen and bugs away, during the fall to keep leaves at bay, and during summer as a truly effective windshield cover for sun and that dangerous UV radiation.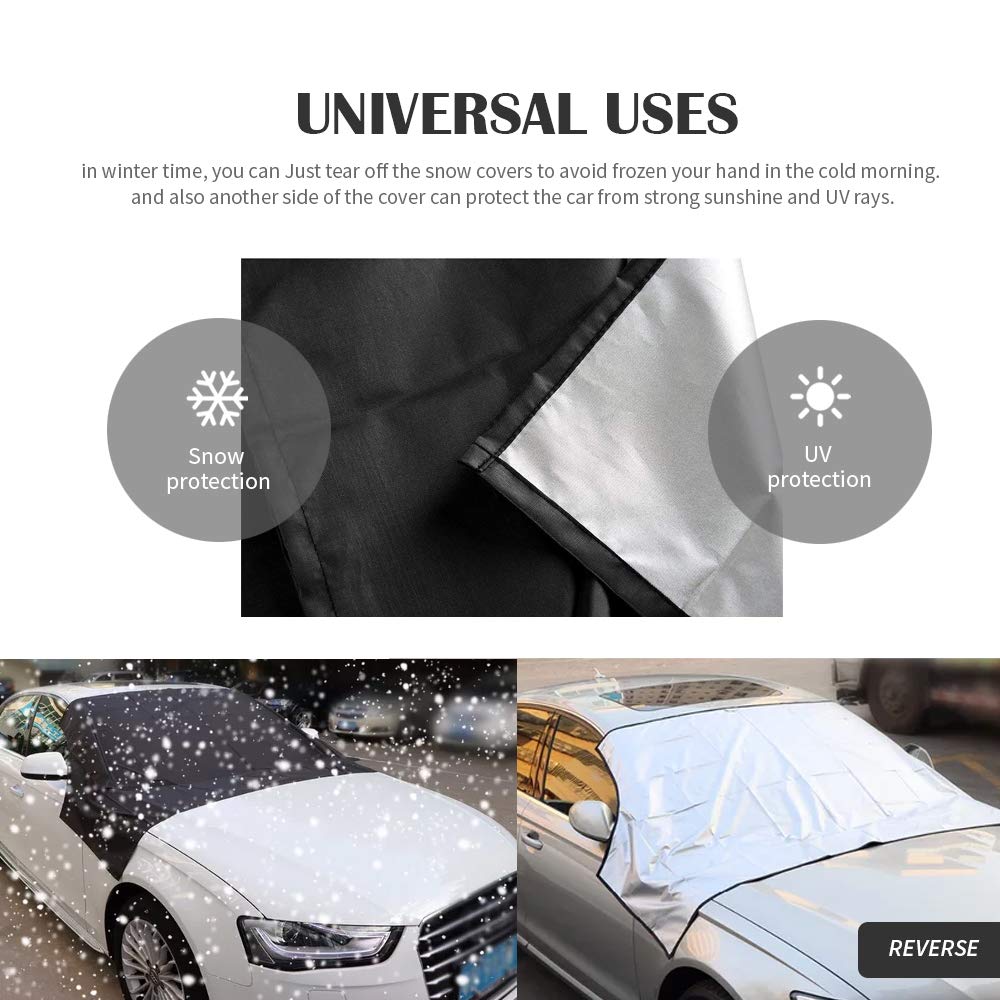 You Might Also Be Interested
Customers Who Viewed This Item Also View
Customer Reviews
Boris Fraser
Feb 28, 2017 7:17:53 PM
works great
Works great! Its light enough to throw on quickly, and sturdy enough to stay in place all night. Definitely best for the price point.
Katherine Fraser
Feb 27, 2017 6:05:27 PM
well made magnetic windshield cover
Well made magnetic windshield cover. Keeps me from having to scrape windshields on cold mornings. Thank you Geeks!
Emma Buckland
Feb 23, 2017 4:54:00 PM
wonderful and very useful
Wonderful and very useful! This is biggest windshield cover I ever had. It does an incredible job works great! Its light enough to throw on quickly, and sturdy enough to stay in place all night. Best for the price point.
Jacob Martin
Jan 26, 2017 9:33:03 PM
works great
Work great as my expectations. I am very happy with this purchase. It has gone through several big snowstorm and freezing rain storm but still looks great. Very useful. Price is right!
Hannah Young
Jan 23, 2017 11:04:39 PM
great deal
Very easy to install and completely cover our windshield from hood to roof. Great deal in keeping the snow from blowing up under the cover. I am very happy with my purchased well worth the price paid.
Write Your Own Review