Features & Highlights
Why you should buy this product

*Hands-on product reviews with our geeky knowledge and techie expertise without all of the technical jargons and cheeky bashing*
"Having a big family where each member of the family uses different phones and having only a few wall outlets can be a pain. My family and I would always fight for who can charge their phones and it always ends up being an argument on who needs their phone the most. Getting myself a 3-in-1 Universal Data Cable will definitely solve the issue. Amy can charge her Samsung S4 while, at the same time, Austin and I can charge our iPhone and iPad too. No more fighting and also more no cable mess!"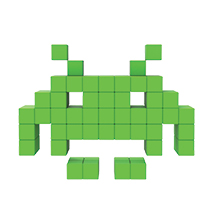 -
Gamer_Geek, Editor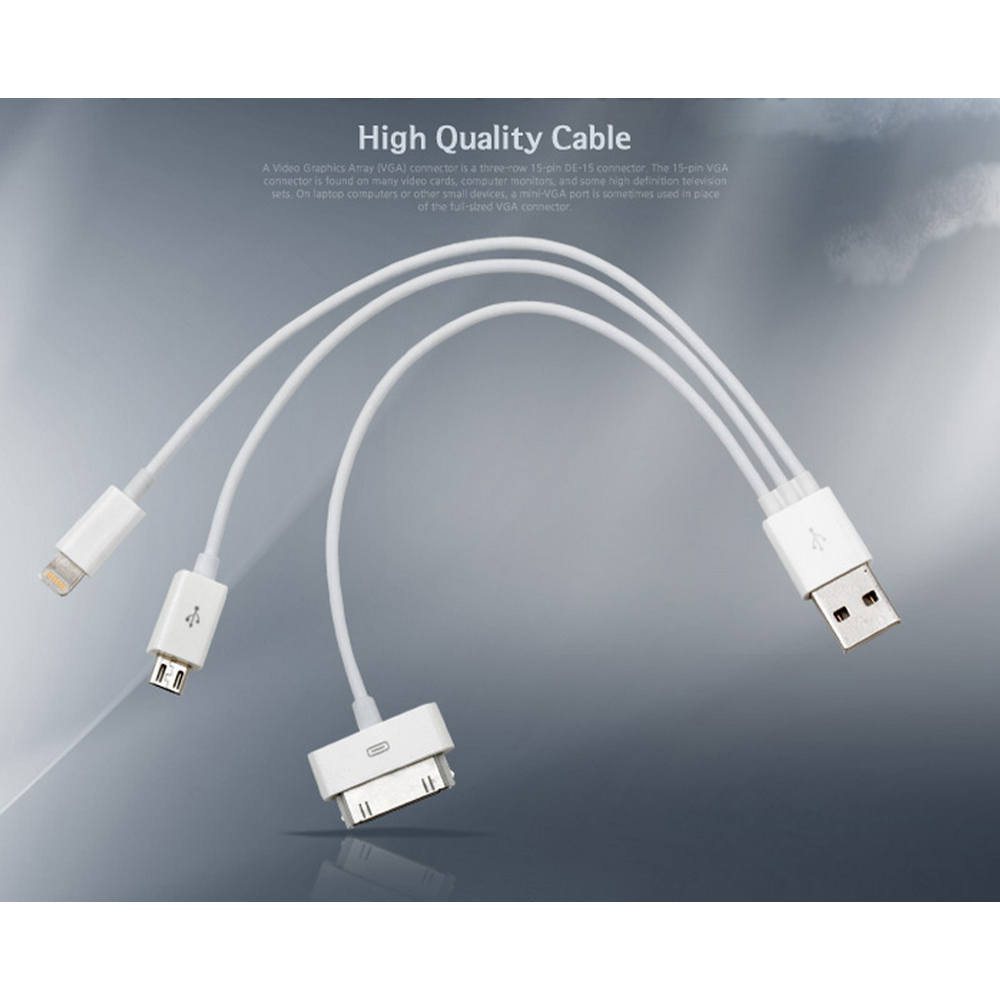 White Universal 3-in-1 Data Cable w/ iPhone 30 Pin, Micro USB, & Lightning Compatible Adapters [Charge Apple and Android devices all at the same time! No more fighting over who uses the charging station]
Looking to charge your phone, but can't even find the cable you need? This 3-in1 is perfect! It includes Micro USB, iPhone 30 Pin (for iPhone 3GS, 4/4S) and lightning compatible cable, all in 1!
White Universal 3-in-1 Data Cable w/ iPhone 30 Pin, Micro USB, & iPhone Lightning Compatible Adapters Perfect for people with more than 1 type of device Includes Micro USB, Apple 30 pin (iPhone 4/4S) & lightning compatible charging cables Convenient and easy to use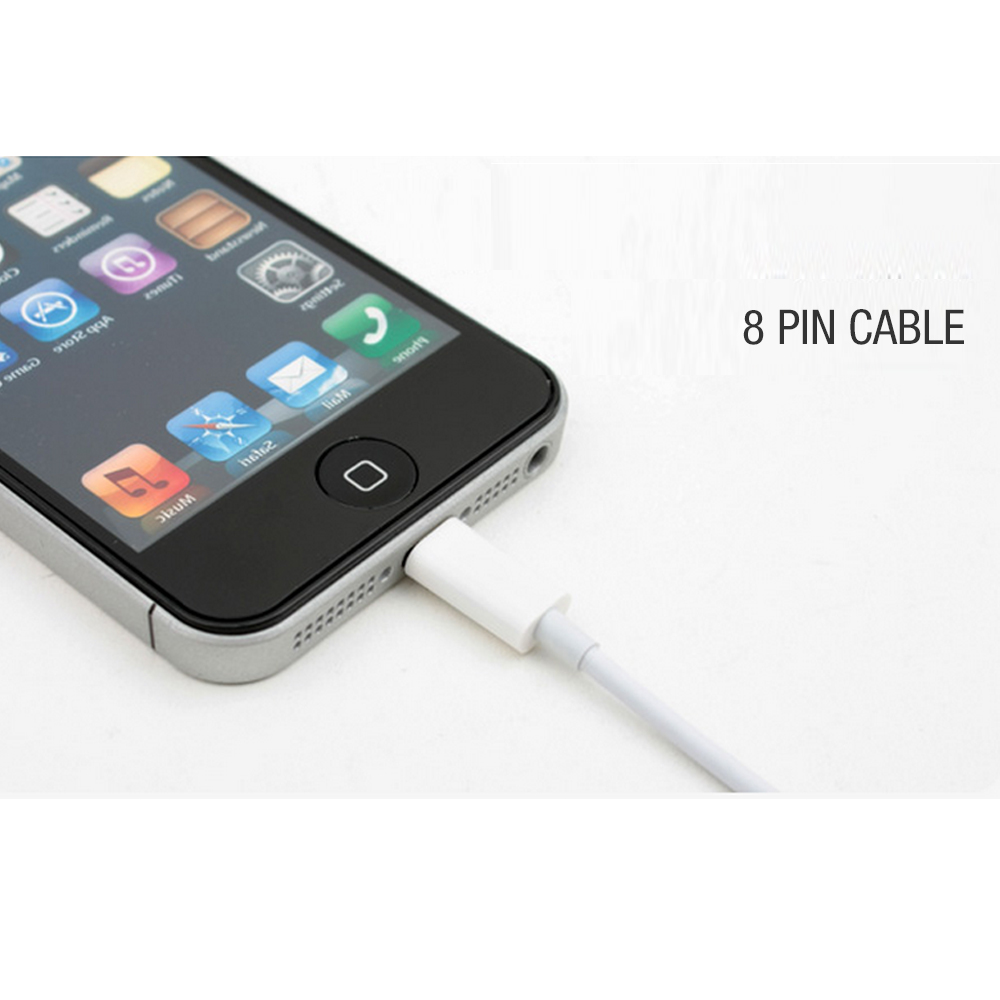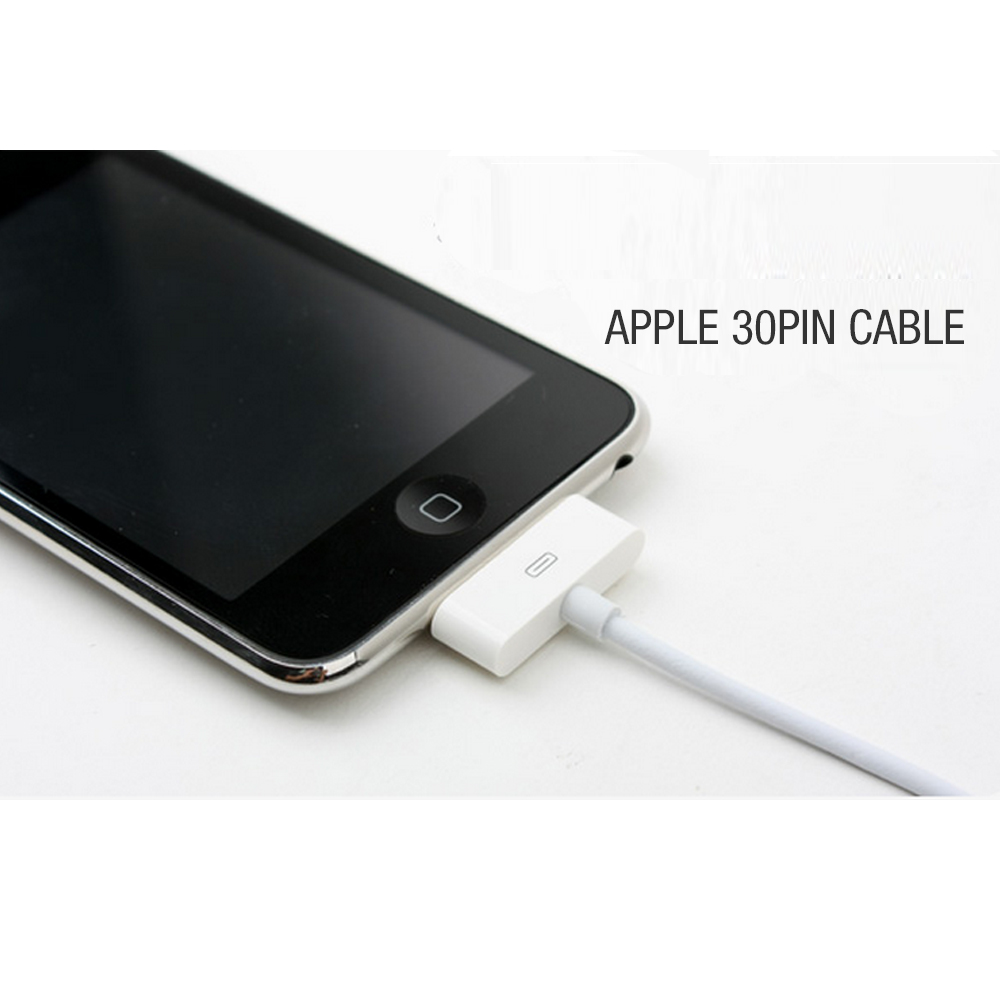 You Might Also Be Interested
Customers Who Viewed This Item Also View
Customer Reviews
Benjamin Duncan
Jan 22, 2017 5:20:55 PM
convenient to use
Very convenient to use. Quality made cable. I love the fact that we can used it even 3 gadgets at the same time. This is really cool! no fighting anymore. Thank you and highly recommended.
Nica Gibson
Nov 16, 2016 6:55:25 PM
Happy in my purchased
So happy for these multiple and compatible adapter for my iPhone music interface to USB port. It was very convenient and easy to use, seems like durable, sturdy and I was able to sync and charge both at the same time. Amazing!
Joshua
Nov 14, 2016 9:01:51 PM
easy to use
Absolute love these. Great product I can charge even in my 2 gadgets even at the same time. Multi Tasker. Thank you. I would buy more for my love ones as a gift.
Melanie Megan
Oct 5, 2016 6:32:13 PM
good quality product
I'm glad to have this 3-in-1 Data Cable, fits well, very convenient to use, good quality product. No more argument with my kids. Satisfied customer
Jester
Jan 6, 2016 1:24:12 PM
Great stuff
Fits well. Looks great.
Write Your Own Review