Geeky Gifts Not From Grandma
Features & Highlights
Why you should buy this product
Color Changing Egg Timer - Cook The Perfect Egg!
This egg timer will take the guess work out of cooking eggs. As the timer heats up the red face changes color, indicating soft, medium, hard and stages in between. You will get the perfect egg everytime.
Placed in pan with eggs, timer darkens as eggs cook Calculates cooking stages precisely by temperature, not loosely by time Reacts to heat just as an egg does Adjusts for number of eggs, amount of water, altitude Calibrated to indicate soft, medium, hard, and stages in-between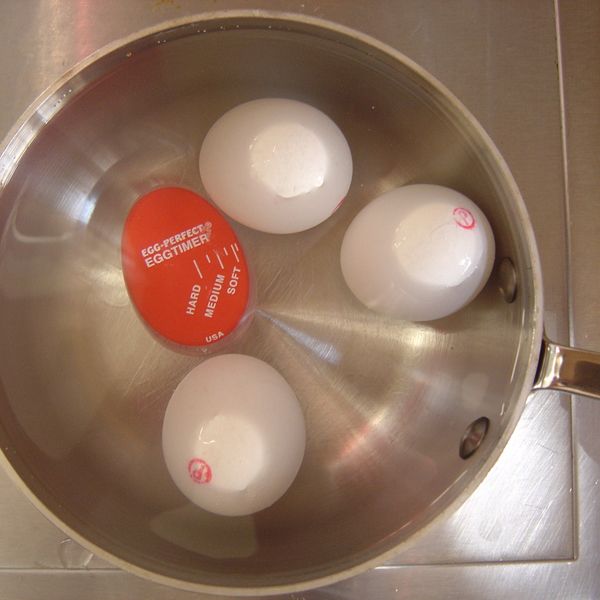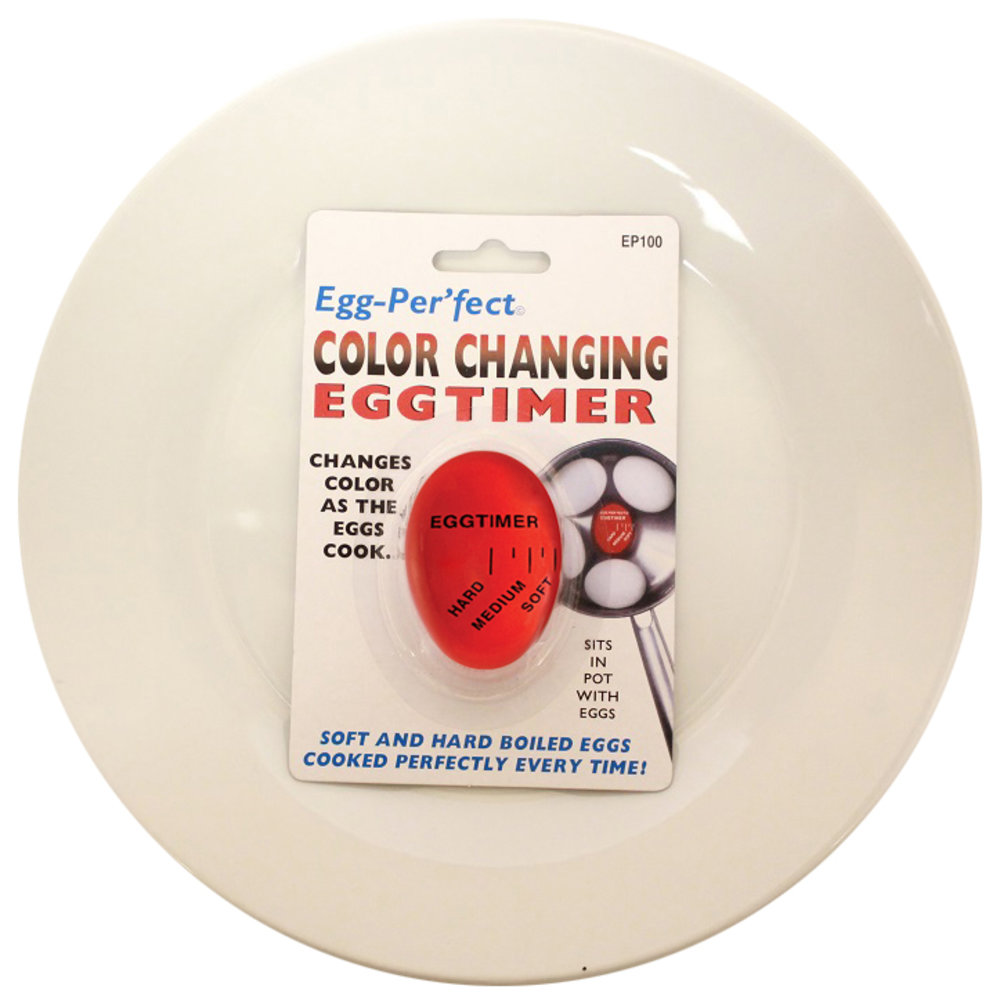 You Might Also Be Interested
Customers Who Viewed This Item Also View
Customer Reviews
Caroline Lee
Mar 15, 2017 10:56:32 PM
works great
Works great! Just boil it with the eggs until the red disappears and let it sit for a few minutes. Throw them into ice water after and you have perfect hard boiled eggs.
Ricalyn
Sep 29, 2016 2:45:57 AM
very useful
i like this product because i can cooked my hard boiled egg the way I wanted, to be medium on the outside and soft in the inside. Thanks

Claire Greene
Aug 12, 2016 1:56:59 AM
really impressed
I was really impressed. We have tested it at different altitudes, egg temperatures, amount of eggs,they come out exact every time. Living at high altitude, we experimented and tried to cook the perfect "three-minute" soft-boiled egg, with all types of calculations, taking into account the egg temperature, the amount of feet over sea level, weather, water boiling point, etc-never got them quite right.

Lilian Johnson
Jul 28, 2016 10:58:09 PM
Amazing but true
Every once in a while there comes along a gadget that you wonder how you did without. This is one. No guesswork, only perfectly cooked eggs.
I've used this handly little device to make soft-boiled and hard-boiled eggs, and they have always come out perfect. Just drop it in the water and take the pan off the burner when the color advances to the point you want your eggs cooked.
gm2six
Aug 22, 2015 12:37:27 PM
Fun Stocking Stuffer
I haven't actually used it but I got them for stocking stuffers.
Write Your Own Review