Features & Highlights
Why you should buy this product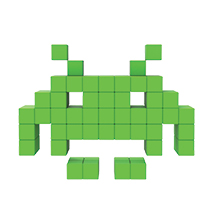 Geek's Reviewed
This Tiko Black Universal Folding Travel Phone/Tablet Stand is just so convenient to have around! It literally takes up no space and saves you the hassle of needing to hold onto your phone to watch a video or view photos. I am a person who spends a majority of my time on my phone wherever I go. With this phone stand, I can free my hands from my phone or tablet and enjoy a burger with both hands while I watch videos on YouTube. It is even small and compact enough to fit in your backpack or purse and being just a few bucks, it doesn't make sense to not carry one of this phone / tablet stand!
Tiko Black Universal Folding Travel Phone/Tablet Stand - Works great for Samsung Galaxy Note 3 or Apple iPad Mini 2!
Tiko Black Universal Folding Travel Phone Stand This travel phone stand is the perfect companion for any iPod/iPhone, PSP, Samsung Galaxy Note 3, Apple iPad Mini 2, Google Nexus 7 2, making it convenient to use on planes, trains, at the coffee shop or at a desk. Free your hands and relax while viewing your media player or other gadgets at one of nine adjustable viewing angles. When you are ready to go, the Tiko Fold folds flat for slipping into a shirt pocket, backpack, computer bag, or purse. When folded into a stand, the Tiko Fold provides a universal base designed to hold the iPhone 4/4S and iPhone 5/5S this little guy is so universal it even works for those larger devices like the Samsung Galaxy S4 and Samsung Galaxy Note 3, and even Apple iPad Mini and Google Nexus 7!! Tiko Fold Travel Phone Stand features Adjustable kick stand Holds various electronics media devices Lightweight & portable Perfect for the on-the-go Traveler friendly 1 Tiko Fold Stand Color: Black Tiko Black Universal Folding Travel Phone Stand - Even works for Samsung Galaxy Note 3!
Holds various electronics media devices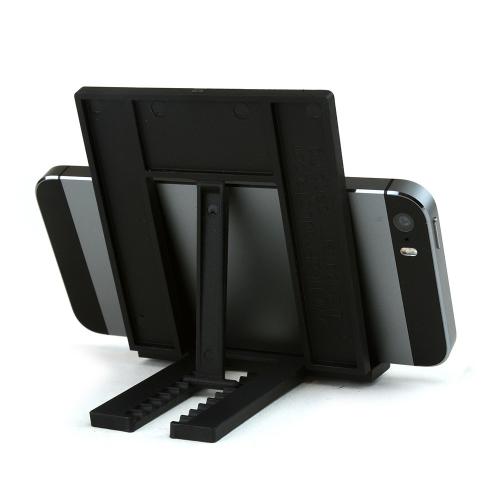 Great for phones and tablets!.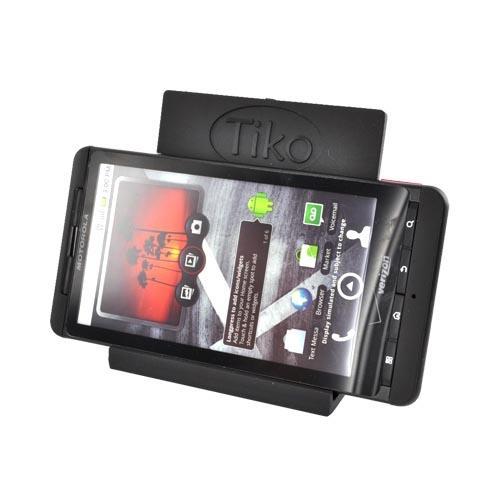 Lightweight & portable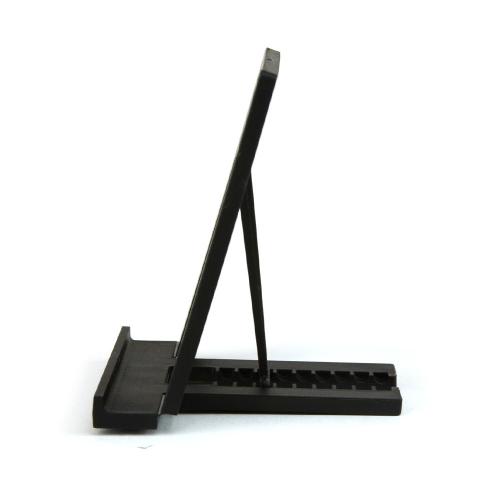 Adjustable kick stand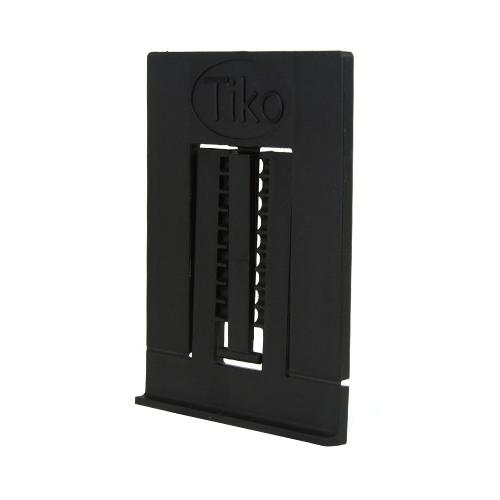 You Might Also Be Interested
Customers Who Viewed This Item Also View
Customer Reviews
BenCarpenetti
Mar 5, 2016 7:33:52 PM
Better than sliced bread!
Perfect- for the price I bought 6 -5 to give away.

I travel and like to FaceTime so it packs well and sturdy to hold phone it place.

Only regret was I did not buy before now.
D Bird
Jan 25, 2016 11:19:05 AM
very nice.
This is a very handy gadget I recommend to everybody.
small stand
Sep 2, 2015 4:32:26 PM
Great product
This little stand is the best ever! While on the computer, this stand holds my phone so I want have to search for it.
Mary
Susan
Nov 12, 2012 12:18:12 AM
Works great.
Arrived quickly and functions exactly as described. Handy way to keep my phone out of the way on my desk during the day, but makes it easy to find.
Greg
Sep 7, 2012 3:57:00 PM
Works as advertised
It's small, easy to travel with, and holds my phone on just the right spot.
Stacy
Jan 19, 2012 2:31:52 PM
Good Phone Stand
I got that by our mail last week. I put my cellphone on it which it can landscape and portrait. Actually, I can talk with my friend via videochat on my cellphone. Excellent product.

Pros:
2 rubber on bottom of the Stand fold

Non slipping.

Adjust back and forth on it when I see the videochat of my friends.

Cons:
nothing what I saying about it.
tigheger
Nov 17, 2011 7:57:30 AM
good stand
nice size,good price,will work with ipad too
EJ
Nov 7, 2011 11:29:26 PM
A great gift idea.
Love these and glad I bought two (one for work and one for travel). They fold flat and are really light. You can view your cell in landscape or portrait. Great for watching movies or reading.

Pros:
Light, easy to travel with.

Cons:
A bit expensive I think.
Duane
Mar 30, 2011 1:26:08 AM
Phone stand
I use it a lot. It is very easy to transport and use. Even with shipping, I could not find anything comprable in any stores in my area.

Pros:
folds flat, easy to carry, works great, inexpensive
Chad
Mar 18, 2011 4:20:52 AM
Great Phone Stand
Works very well, lightweight, and it folds up!

Pros:
Light, compact

Cons:
No Cons.
J West
Jul 13, 2010 10:59:00 AM
Terrific Stand
Works for any phone or ipod. Secure and steady. Good product.

Pros:
All sizes ipods and phones will work on this stand.
Tim
May 14, 2010 2:08:06 AM
PDA stand
Good product

Pros:
Small , light and sturdy

Cons:
None as of yet
KRISTINA
Feb 25, 2010 12:46:30 AM
Affordable Phone Stand
Perfect for desk use! Great price! I use it daily & would be lost without it.

Pros:
perfect for almost any cell phone size, rubber grippers prevents stand from sliding around, several adjustable positions, light weight, super slim

Cons:
No real cons. I am an iPhone owner. The only possible con is that you do not have the luxury of charging your phone in the portrait or up-right position while in the phone stand, instead you must charge with it in the landscape mode.
Sherrie
Jan 26, 2010 2:46:43 AM
It's perfection
The Tiko fold is perfect in its simplicity - it just works, and works well. I use it for my iPod Touch when it's not in use or is charging, and it keeps it visible and looking sharp. And it's inexpensive, too!

Pros:
compact, lightweight, portable
kimberly
Jan 24, 2010 10:21:18 AM
Tiko Fold Travel Phone Stand for Portable Video Players like iPhone ,iPod Touch, PSP, and others
Serves its purpose, have had no problems or issues to date.
Tom Banzet
Jan 18, 2010 8:22:47 PM
Eric Garciez
Jun 4, 2009 5:00:00 PM
go for it
This is probably the third most important thing i carry with me alongside my wallet and Sony PSP. I can fall back relax and set down this Tiko Portable Entertainment stand wherever i go and just enjoy all my vids.
Brent Conway
Jun 3, 2009 5:00:00 PM
A must have
Doesn't get more convenient. I have an iPhone 3G and these days, i just carry this flexible stand w/ me everywhere i go and watch my videos on there. I also own a PSp and it works fine.
ipod master
May 25, 2009 5:00:00 PM
Just what i needed
this is just what i was going to invent... too slow again but good to know someone actually made it...
thi
May 5, 2009 5:00:00 PM
awesome companion
this is awesome companion to my iphone! no more sweaty hands...
me
May 4, 2009 5:00:00 PM
just the thing.
this is just the thing i was looking for to buy for my storm. so compact, so light. i bought 2. nice.
Write Your Own Review