Features & Highlights
Why you should buy this product
Redshield [Qualcomm Quick Charge 2.0] USB Car Charger - Charge Up to 75% Faster!
The Redshield charges all Qualcomm Quick Charge 2.0 enabled devices 75% faster versus conventional USB charging. This single output USB charger will recharge your device up quickly; on average take your battery from 0% to 25 % in 12 minutes, and fully charge it in a little over an hour and a half depending on your device. Its fast charging feature will guarantee you a fully charged device by the time you reach your destination! Charges USB micro devices at their fastest rate, including devices with Qualcomm Quick Charge 2.0 technology, at up to 75% faster than a standard USB charger Backwards compatibility between Quick Charge 1.0 and Quick Charge 2.0 For vehicle and travel Compatible w/ micro USB devices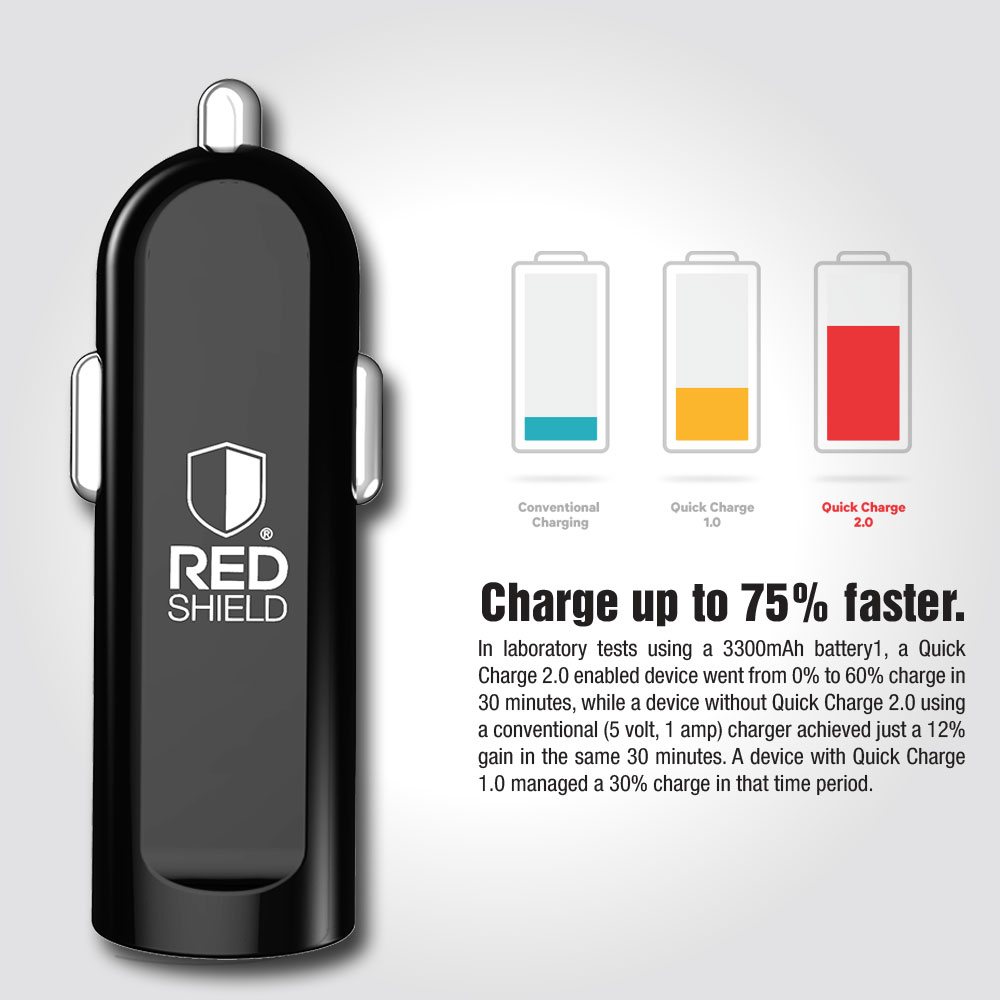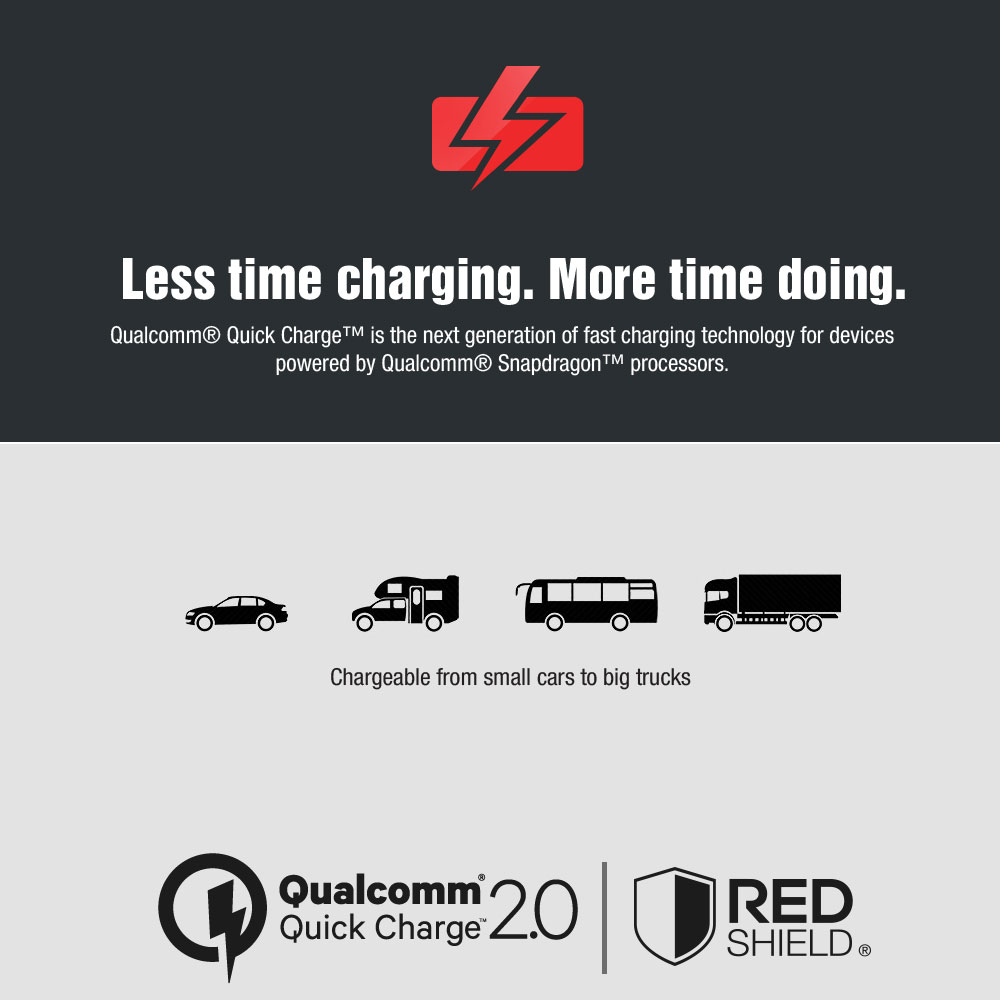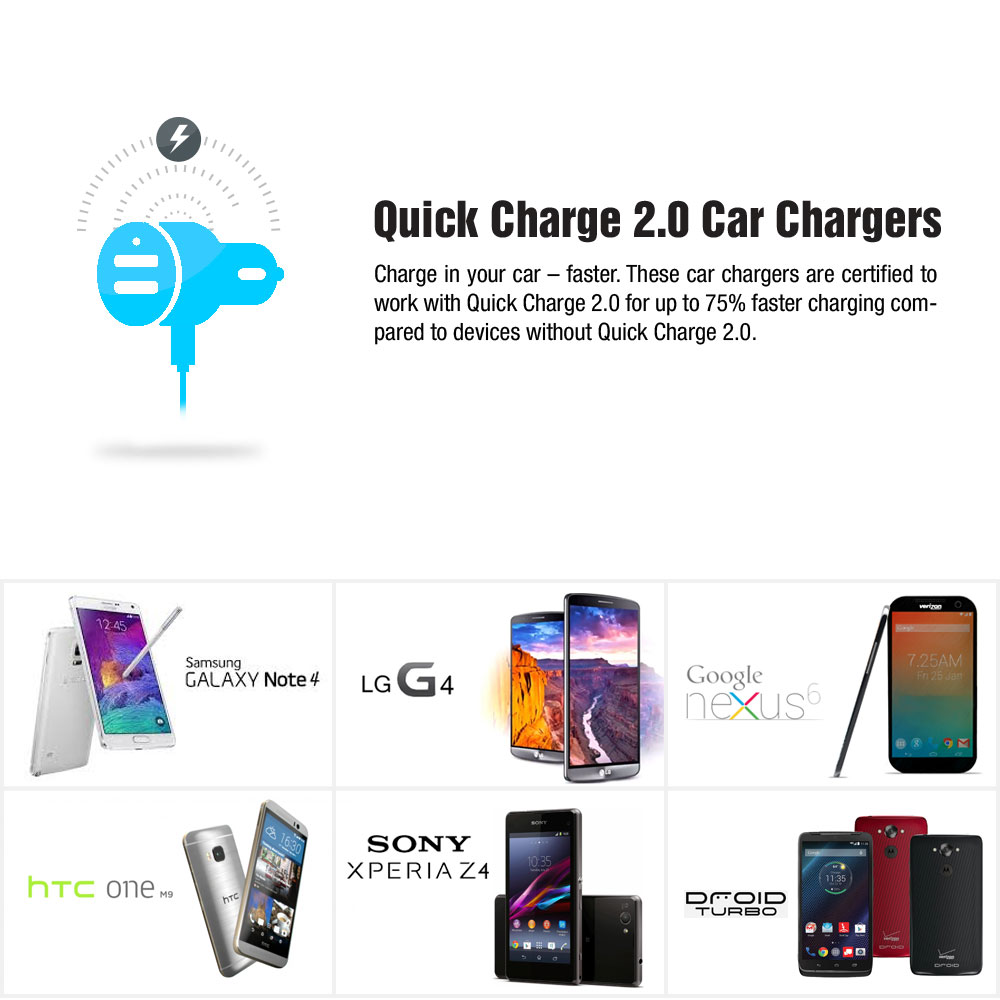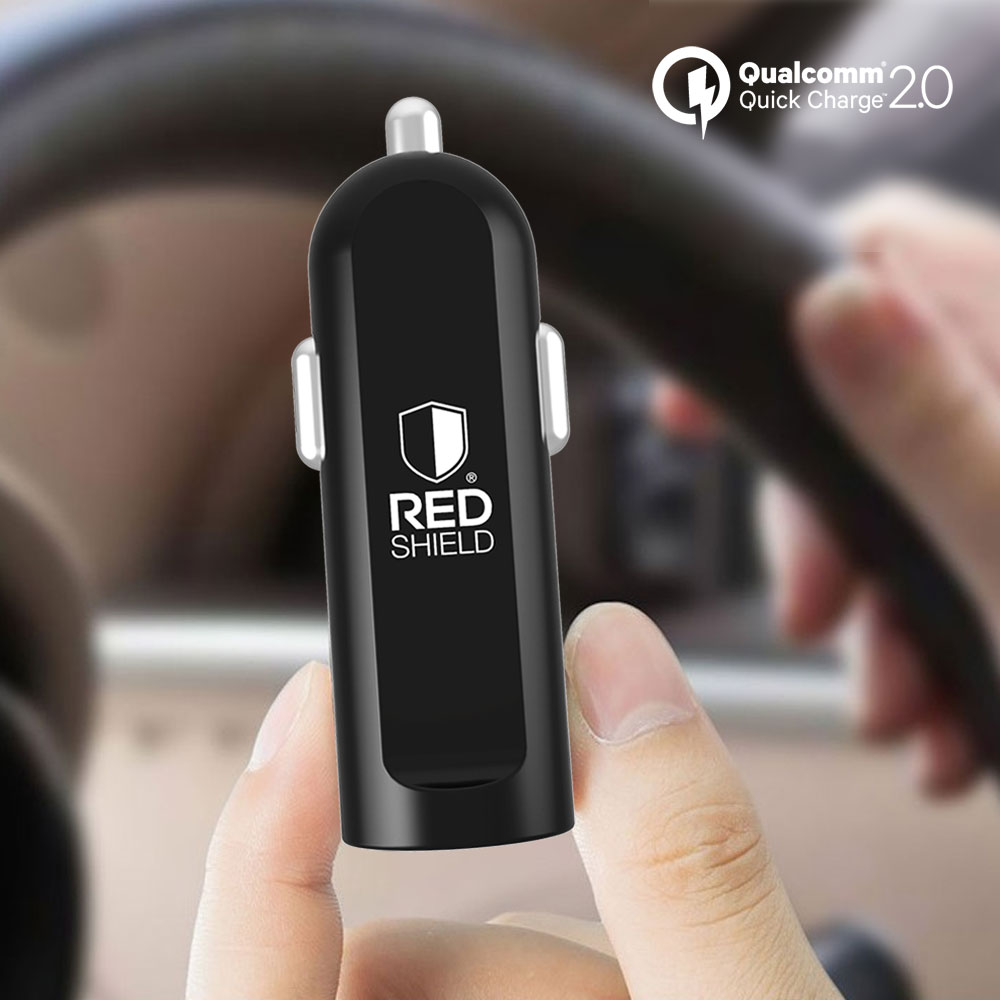 You Might Also Be Interested
Customers Who Viewed This Item Also View
Customer Reviews
Rebecca Gibson
Feb 23, 2017 5:33:42 PM
simply a great unit
Simply a great unit, works well for me. Fastest and best charger I have found. Totally recommended.
axman7469
Feb 14, 2016 2:00:29 PM
Faster charge than I expected!
This car charger is faster than I expected. On a normal drive with a dieing mobile phone battery, my usual car charger would maybe charge up to 20%. With this RedShield charger my phone was charged before my destination! Awesome!
GeekStuff
Dec 11, 2015 9:03:41 PM
Works Great
Works great for a good price!!
Geeks_stuff
Dec 10, 2015 8:50:50 PM
Works great
Good product for a great price
shankapie
Aug 29, 2015 3:33:53 PM
I love it!
This product is very fast! You will love it!
Write Your Own Review