Features & Highlights
Why you should buy this product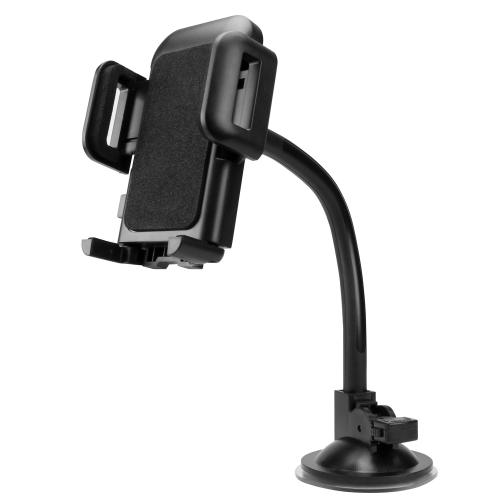 Macally mGrip Window Suction Cup Mount for iPhone, iPod, Cell Phone, MP4, GPS, and PDA - Black
Macally mGrip Window Suction Cup Mount for iPhone, iPod, Cell Phone, MP4, GPS, and PDA - Black Macally mGrip Window Suction Cup Mount for iPhone, iPod, Cell Phone, MP4, GPS, and PDA and more! The Macally mGrip comes with an adjustable goose neck that can be adjusted to yur desired view, also included is to 2 pairs of adjustable arms to hold your device in place giving different widths.This mount holds stably on your windsheild. This design is meant to keep everything in place, no matter how rough the road gets! Macally mGrip Window Suction Cup Mount for iPhone, iPod, Cell Phone, MP4, GPS, and PDA - Black features Suitable for various models of iPhone, iPod, Cell phone, Mp4, GPS, & PDA 360 degree rotating support holder Extra length for truck and SUV Flexible mount keeps your phone in view and within easy reach Suction lever to provide more secure adhesion One-button quick release Supreme suction cup designed to provide strong adhesuiib even on the roughest roads Includes 2 sizes of adjustable arm grips (2 Pairs) Color/style: Black **Phone or Device, if pictured; is NOT INCLUDED, this is an accessory compatible with your device Macally mGrip Window Suction Cup Mount for iPhone, iPod, Cell Phone, MP4, GPS, and PDA - Black

Flexible mount keeps your phone in view and within easy reach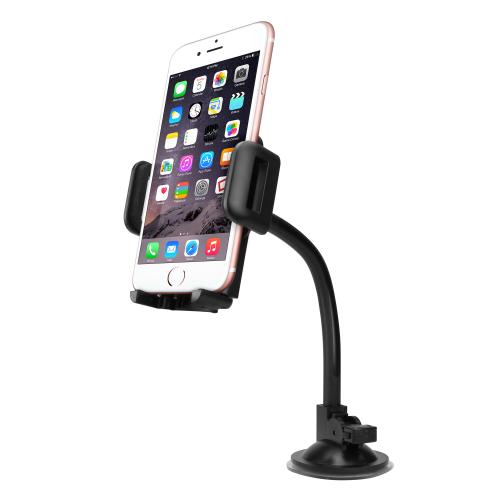 You Might Also Be Interested
Customers Who Viewed This Item Also View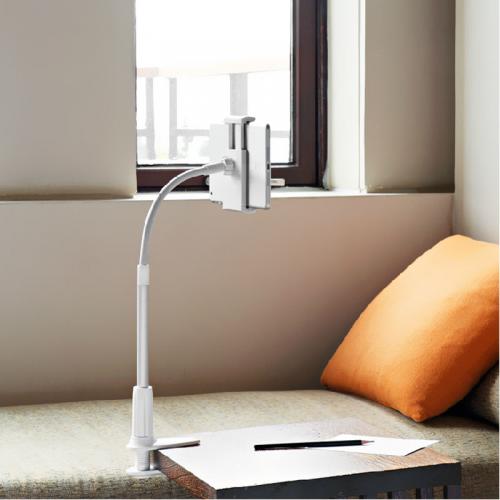 Customer Reviews
TamKat
Jan 16, 2016 7:21:25 PM
Good
Works as advertised so far.
Conrad
May 12, 2015 2:03:03 AM
Had many mounts before, this one is the best!
I have been looking for a phone mount for my van that had an arm long enough to stick to the window and stretch out far enough that I could reach and see my phone. This is such a great product and great performance. I am happy with my purchase, and would recommend it to anyone with an iPhone 5.
Jojo
May 11, 2015 12:18:18 AM
Dependable mount
I am so happy with this purchase. The arms of the mounts is really strong and stiff. It bends really well in every position I wanted most specially when I use this during my driving. If you are looking for a very great mount, this is the best options for you.
Pat
Apr 5, 2012 4:08:53 AM
Great Product. Works as advertised
Works great. Holds the phone, Good suction to the windshield. Flexible shaft.

Pros:
Everything

Cons:
Phone bounces a bit as car hits bumps in the road.
PatB
Mar 1, 2012 10:08:04 AM
VERSATILE BUT SHAKY
This system has many good features - asymmetric adjustable side holders; easy mount to window; easy to adjust
mount. It seems ti vibrate a bit during driving - not enough to annoy just distracting. I can also easily lift the entire assembly from the suction cup bracket which is good if you are in a hurry. Back blocks camera and flash on the Samsung Conquer.

Pros:
Inexpensive
Sturdy
Easy to use
Adjustable side brackets

Cons:
Shakes during driving
Tony
Nov 17, 2011 6:20:27 AM
Holds phone really well
Works very well for my atrix!
Penny
Apr 10, 2011 12:11:36 PM
Best Window Mount I've Ever Had
I have had a few window mounts for different cell phones but this one by far is the best one yet. The way that my phone sits in the adjustable holder is great, it doesn't block any side buttons or any of the screen like others have done. Another great thing is that it is solidly built and doesn't bounce around like my last one. I hope that my next phone will fit with the different size adjustable arms that came with it, that will be perfect.

Pros:
Solid, so it doesn't bounce with car movement.
No side buttons are blocked by the holder

Cons:
Nothing
Tony
Mar 28, 2011 7:19:01 AM
Phone Mount
Arrived on time. Easy setup

Pros:
Easy setup

Cons:
Nothing
Write Your Own Review