Features & Highlights
Why you should buy this product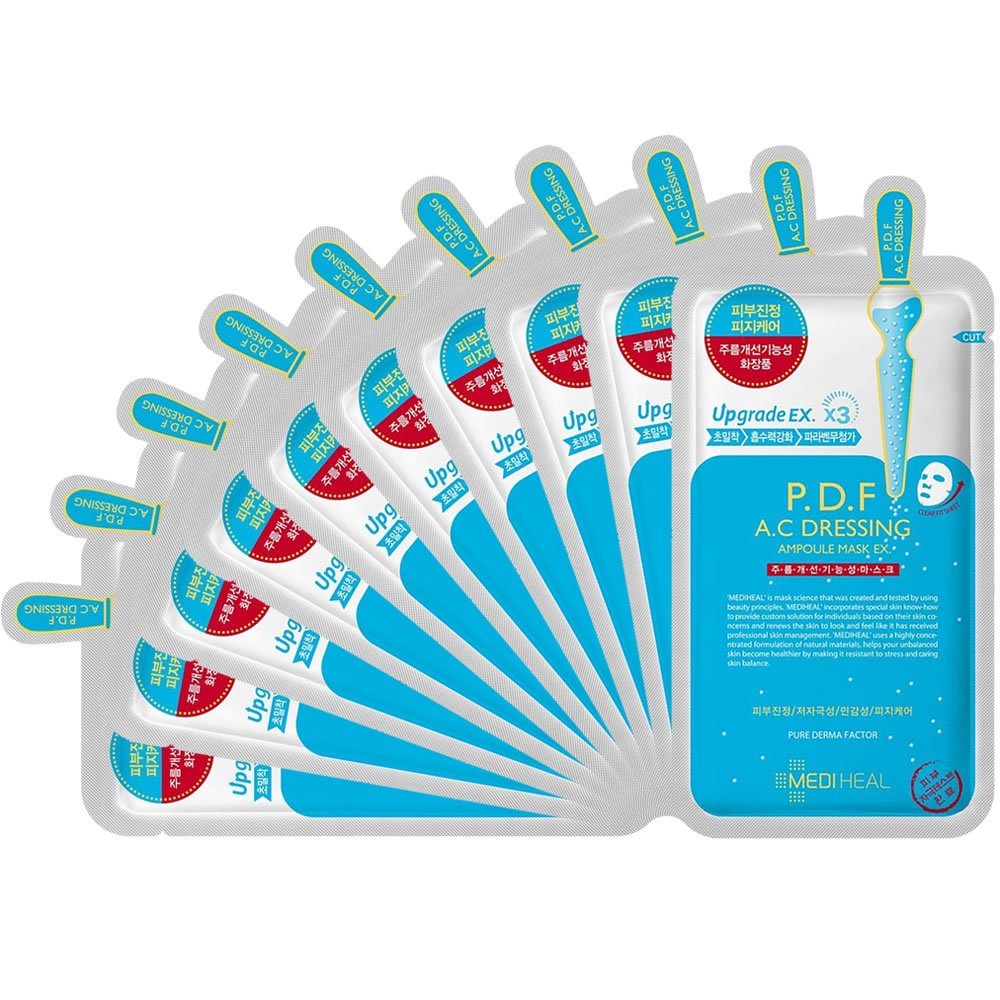 A relieving & calming facial sheet mask. Features a silky Cellulose sheet made of 100% pure cotton concentrated with essence. Formulated with centella asiatica salicylic acid & triclosan. Helps mildly yet intensively control sebum production. Provides instant relief to troubled skin. Skin appears calmer clearer cleaner & healthier looking. Ideal for acne-prone skin types. To use: After cleansing & toning fit the mask onto face. Leave for 15-20 minutes & remove. Pat the remaining essence into skin. Use 2-3 times a week.


A medicated face mask specifically formulated to heal and soothe irritated, troubled skin.
Pimples are usually caused by deep-seated dirt and excessive sebum clogging the pores and to be able to solve this, the skin would need a soothing and healing agent to help the skin recover from trouble.
The mask's essence is infused with Centella Asiatica, AC-solution, Triclosan, Salicylic Acid and Adenosine.
These ingredients effectively work together to fully eliminate acne and help minimize redness.
How to Use : After cleansing and toning, place the mask onto the face and leave for 15 to 20 minutes. Remove the mask after the allotted time and pat the remaining essence onto the skin for better absorption.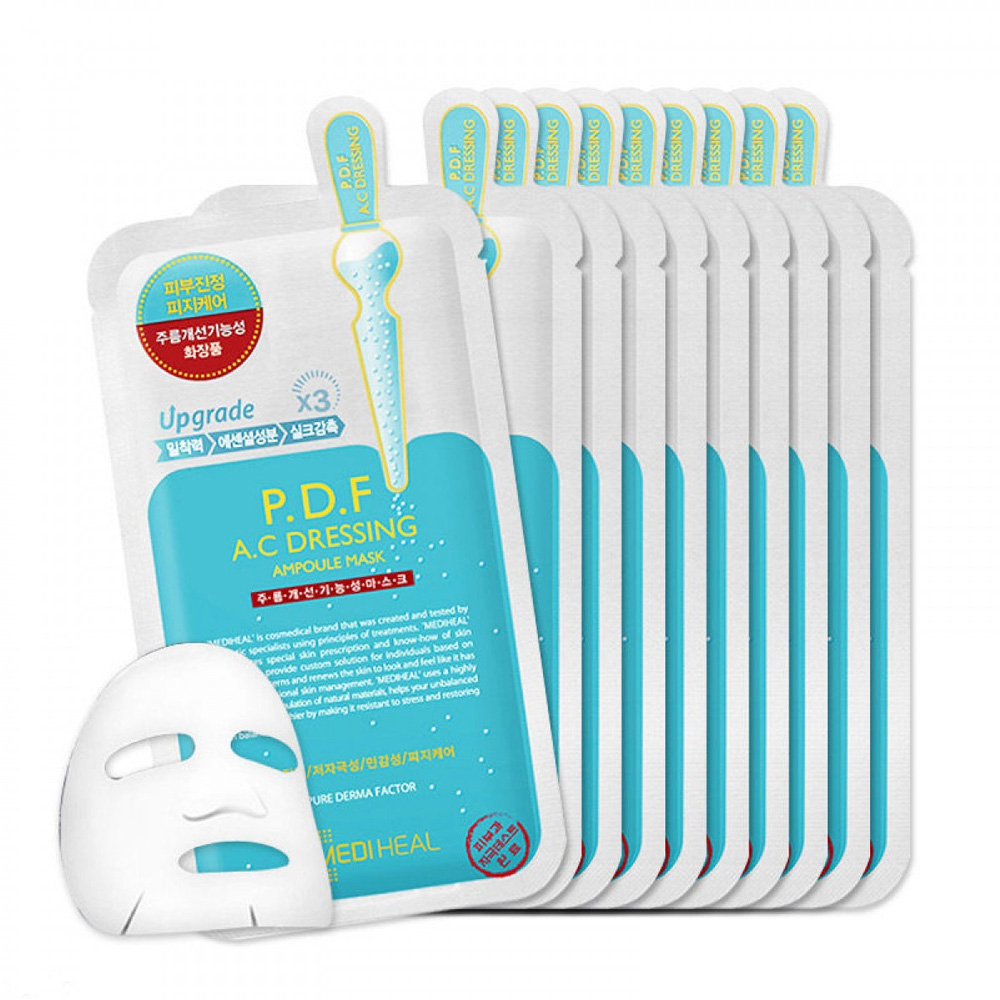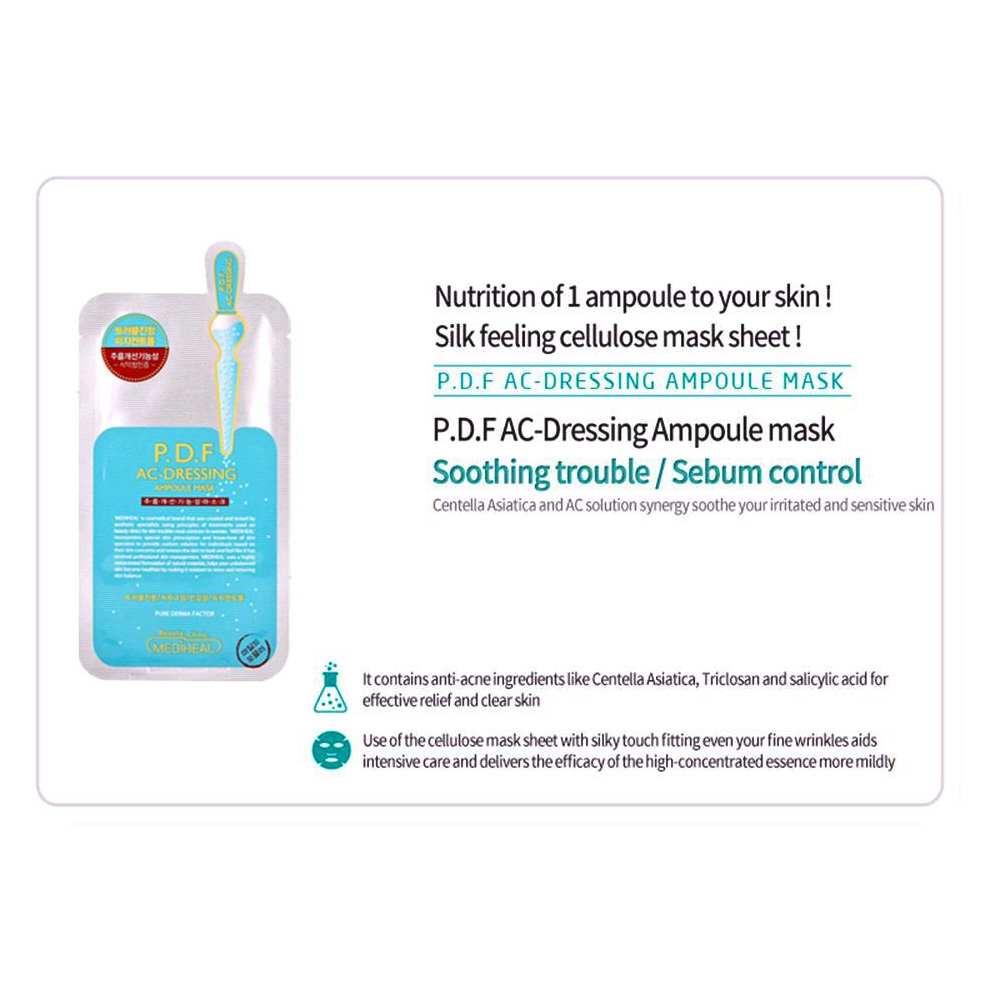 You Might Also Be Interested
Customers Who Viewed This Item Also View