Features & Highlights
Why you should buy this product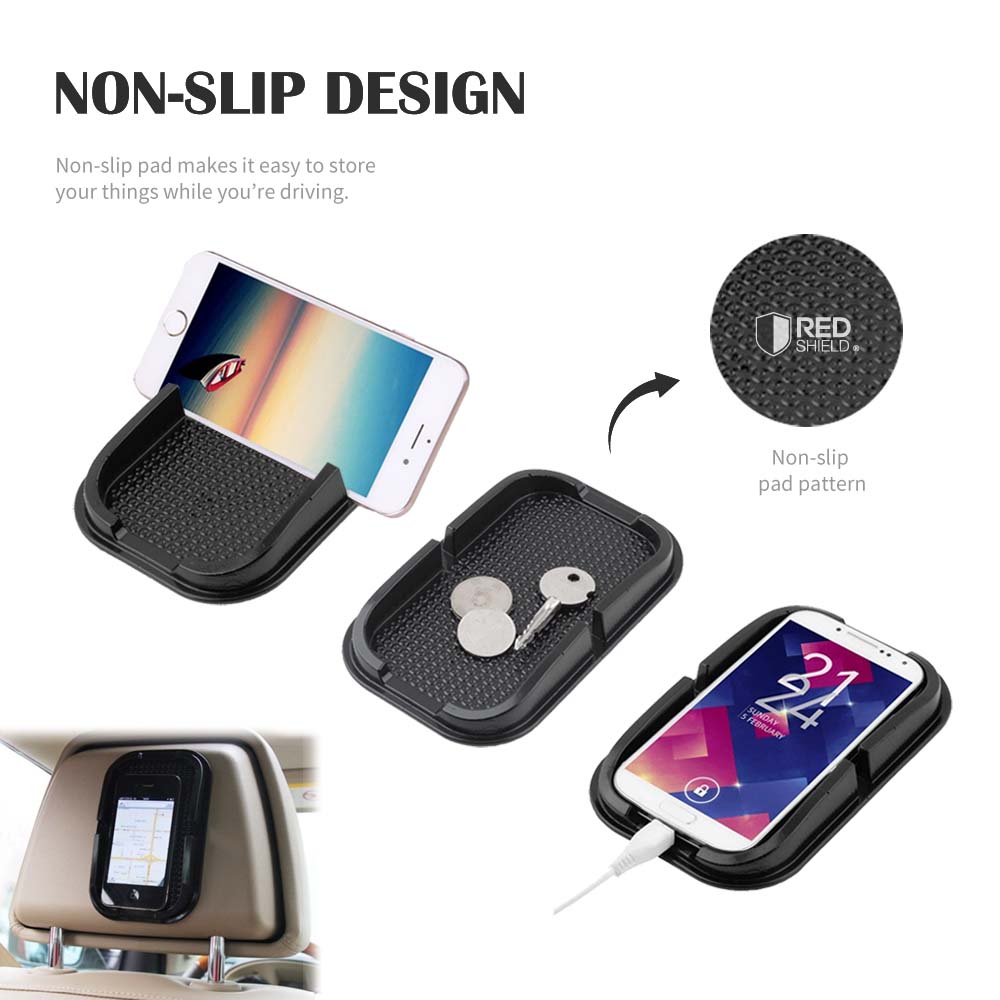 Car Dashboard Holder Cradle Dock Sticky Pad Mat [Black]
It can be placed on the car dashboard.
You can put your key, sunglasses, cell phone, cigarette, coins and other scrap things in it to prevent them from sliding when you are driving.
When you driving, your phone can be fixed vertically in the non-slip pad for easy viewing maps.
Leaves no mark, is reusable and can be washed with water when it gets dirty. It is both non-slip mat and decoration.
Color: Black
Size: 155*100*20mm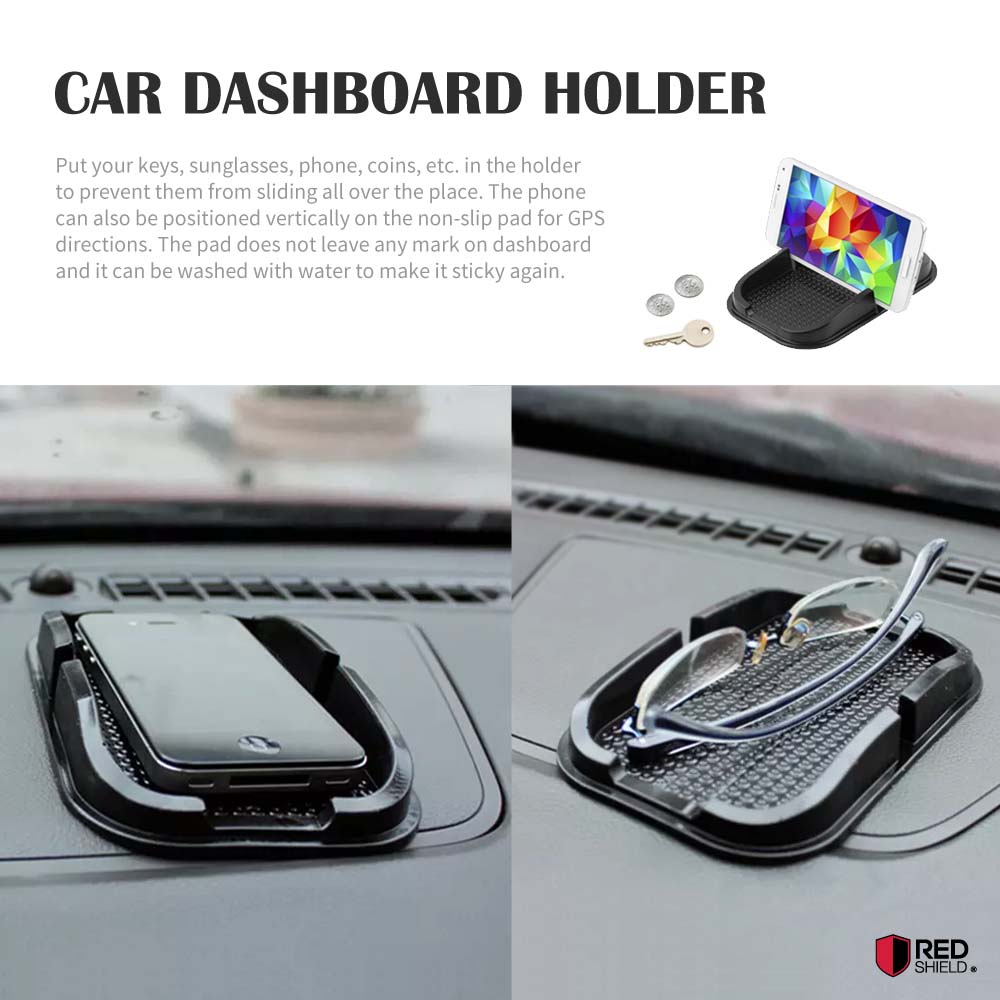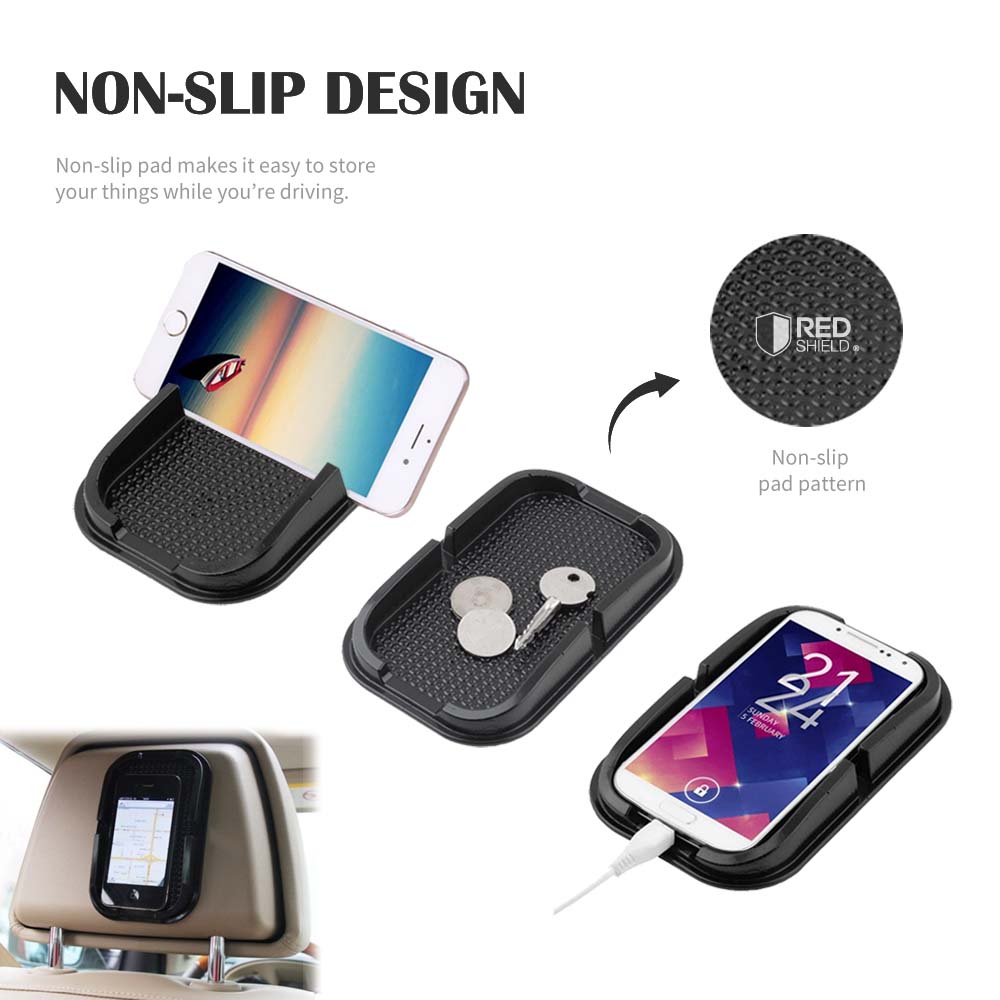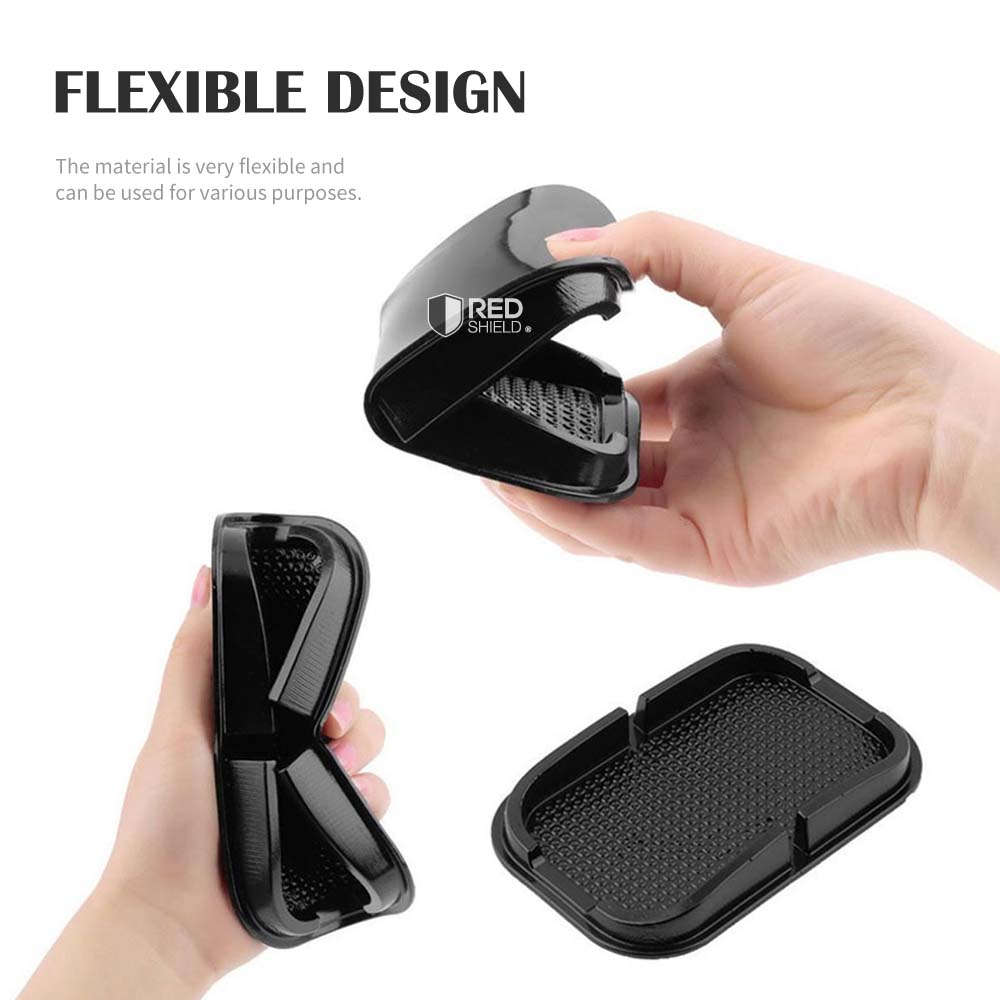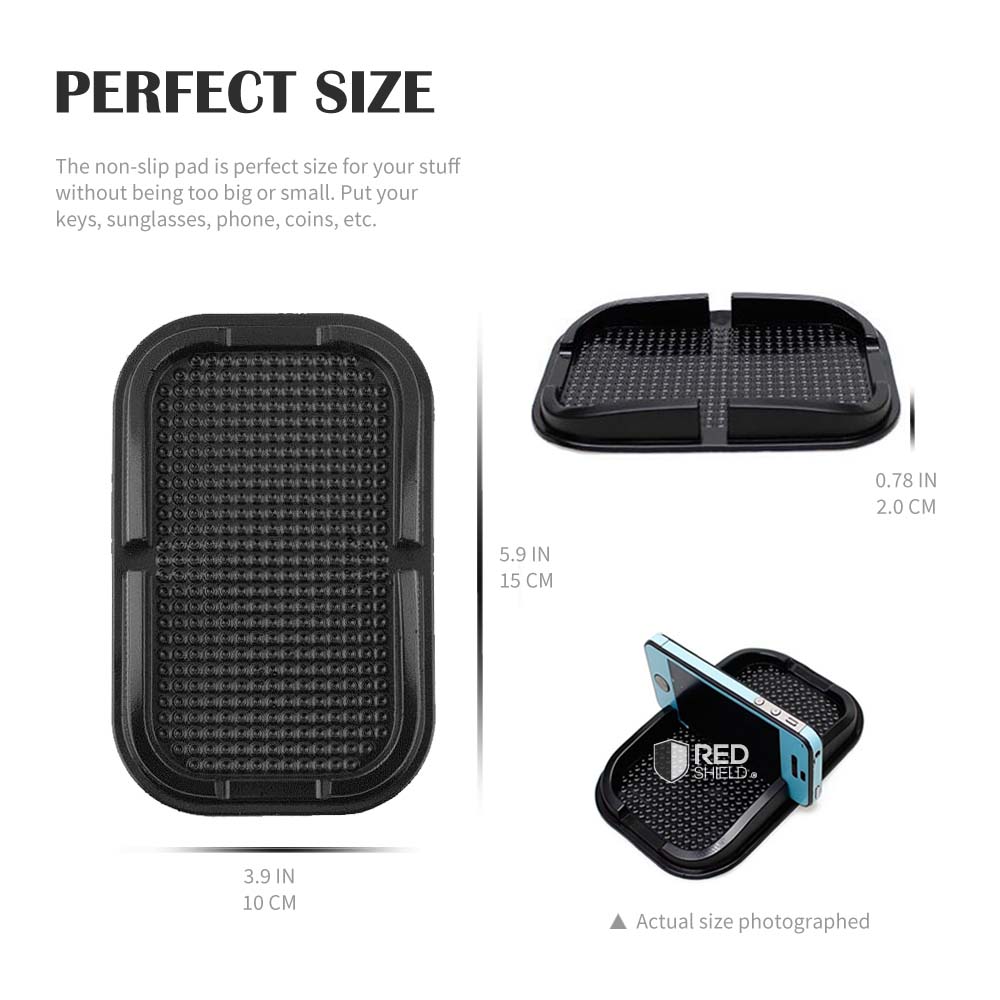 You Might Also Be Interested
Customers Who Viewed This Item Also View
Customer Reviews
Simon Jones
Mar 23, 2017 11:48:33 PM
it much more simpler
Very useful little holder. I will make my travel experience using my phone. It much more simpler because I won't have to look down at my phone.
Lauren Lee
Nov 10, 2016 7:44:24 PM
simple yet effective
I was impressed. The sticky pad roadster is sticky! It does not move at all and holds my phone securely in place under normal driving. I can put also coins, and even my sunglasses. Works well simple yet effective! Thank you
Nelson
Sep 14, 2016 6:34:41 PM
like a charm
It was a great little product, holds my phone nice and tight will not slide around in the dash board. Works like a charm.

Anna Green
Jul 28, 2016 11:19:50 PM
Works great!
I have been using it for a little over a month with my Samsung epic 4G . I just cut out some of the rubber to make the opening on the "mount" wider . It was easy to cut, it actually cut very smoothly. Just cut the tiniest bit out on both sides try it and then cut some more if necessary. You don't want to cut too much. My phone and case fit in very snugly and the "mount" doesn't move at all. It does attract dust, but its easy to clean , just stick it under the tap and give it a wipe. If the bottom gets less sticky because you have been moving it around, just stick it under the tap and give it a wipe as well and its as good as new.
Olivia Clarkson
Jul 21, 2016 8:07:41 PM
just what I was looking for
This is a no nonsense phone holder. It doesn't involve modifying anything in my car, it leaves all my cupholders and air vents free and clear, it just sits on the dash. The phone can rock back and forth after bumps, but not to any worrying degree and my phone has never fallen out.
Laila Carter
Jul 8, 2016 2:26:30 AM
Great product!
Purchased 2; one for my daughter's car and one for mine. They work as described.
Johnny3
Jul 7, 2016 4:01:53 AM
Keeps your car organized. Sticks pretty well.
I like that this sticks pretty well without it being stuck onto the thing. It's easy to take out and stays strong enough. This is a great thing to have when you want to put your phone on top of your car and don't want your phone sliding off. You can keep two phones on this and a couple other things. I would recommend this product if you want something like this. You don't need it but it's nice to have around.
Write Your Own Review